Officers/Board Members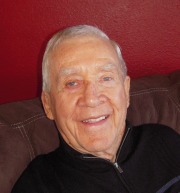 Mark Denton (Co-Founder)
Mark was born in Princeton, Indiana, and spent most of his life in Indiana or California. Mark was one of ten children, who grew up in a home where faith in Christ was actively practiced. He and three of his brothers served in the pastoral ministry, led evangelistic meetings, and sang solos or as a quartet. Throughout their lives, most members of the family were actively involved in ministry and serving the Lord. Mark is thankful that both his sons and their families have also chosen to follow Christ.
Mark spent 25 years as a school principal and high school teacher. He received his education at Anderson University, Anderson, Indiana; a BA from Chapman University, Orange, California; and a MA at Indiana University, Bloomington, Indiana. Throughout his life, he was involved in entrepreneurial activities. Currently retired, Mark resides in Shelton, Washington, with his wife, Barbara. He is thankful for the opportunity to have a foundation that will continue funding groups, schools, and individuals who are spreading the Word of God.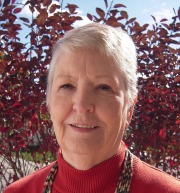 Barbara Holliday Denton (President, Co-Founder)
Barbara was born and raised in Long Beach, California. She earned a BA in English/Language Arts and a MA in Library Science/Instructional Media from California State University Long Beach. She worked in the Long Beach City Public Library System, and the Los Angeles County Library System. After obtaining teaching credentials, she spent 27 years as a middle school Library-Media Teacher in Downey, California. Barbara lives with Mark in Shelton, Washington, in a home they built on property where her grandmother lived in the late 1800's to early 1900's. She loves reading, enjoying the garden, traveling, and researching family history. Barbara is thankful that neighbors took her and her older sister, to church when she was just two years old. She gave her life to the Lord at a revival service, led by John Denton (who, many years later, became her brother-in-law) and has been on a journey of faith ever since. One can tell from the things she has supported where her heart lies. She currently serves as a member of the Board of Trustees of Warner Pacific College in Portland, Oregon.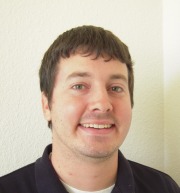 Luke Denton (Secretary, Treasurer)
Luke Denton lives in Fairview Park, Ohio with his wife Susan, daughter Gemma, and dog Reese. Luke and Susan met while attending Anderson University where he got his Bachelor of Arts in finance. He has received his Masters of Accounting from Indiana University. He is the Lead Accountant for ChurchShield, an accounting firm that assists churches. For the foundation, Luke is responsible for documenting all of the foundations meetings and managing their funds. Luke is passionate about foreign missions and aiding underprivileged children throughout the world.
Danae Denton (Board Member)
Danae Denton lives in Franklin, Indiana with her handsome boys, Ryan, Grant and Evan. She received her bachelor of arts in American Sign Language from Gardner-Webb University (Boiling Springs, NC) and her masters in deaf education from McDaniel University (Westminster, MD). Danae taught first grade students at the Indiana School for the Deaf for five years and is now a stay-at-home mom. She enjoys cooking, crafting, and couponing, as well as serving at the Community Church of Greenwood (Greenwood, IN).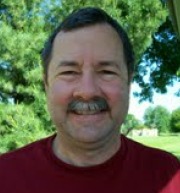 Doug Denton (Board Member)
Doug Denton lives in Franklin, Indiana with his wife Katie. He holds degrees in Family Science, Secondary Education, and a Master of Arts in English. He is retired from Indiana University Southeast. Doug and his family support their local church and missions in the US and abroad.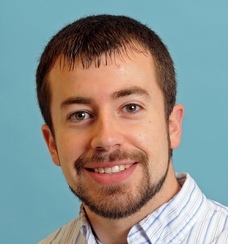 Ryan Denton (Vice President)
Ryan Denton lives in Franklin, Indiana with his beautiful wife Danae and sons Grant and Evan. He received his bachelor of arts in chemistry from Anderson University (Anderson, IN) and his Ph. D. in organic chemistry from Indiana University Purdue University at Indianapolis (Indianapolis, IN). Ryan is passionate about building community in the name of Christ. Ryan is responsible for maintaining the website and print media for the foundation. He also enjoys Indiana Hoosiers and Indiana Pacers basketball and spending time with family and friends.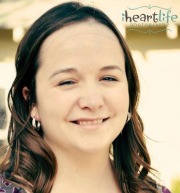 Susan Denton (Board Member)
Susan Denton lives in Fairview Park, Ohio with Luke, Gemma, and her dog Reese. She is responsible for looking for new areas to sponsor. She is passionate about supporting individual's missions and helping the needy overseas. Susan's current employer is Medical Mutual where she is a Corporate Recruiter. Prior to joining human resources she taught English as a New Language. She has teaching degrees with a focus on Music and English as a New Language from Anderson University.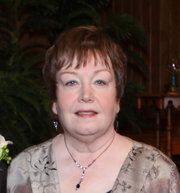 Katie Denton (Board Member)
Katie Denton lives in Franklin, Indiana with her husband Doug. She holds degrees in Education and is retired from the Great Clark County School System. Katie and her family support their local church and missions in the US and abroad.