Our Ministry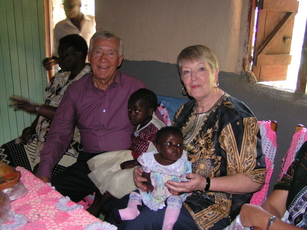 The Mark and Barbara Denton Family Foundation was created to honor the memory of those members in the Denton family who faithfully served Jesus Christ and His church over the past one hundred years. Specifically, we seek to honor the contributions that the Denton family has made in the areas of ministry, teaching, singing and other capacities. To this end, we are proud to support educational institutions, missionaries and ministries that spread the message of Jesus Christ and invest in the lives of others throughout the world.
We support Christ-centered upper division college students who specialize in ministry, music or education, who have a financial need, and carry at least a 3.0 on a 4.0 grade average and attend Anderson University in Anderson, Indiana; Warner Pacific College in Portland, Oregon; or the Kima International School of Theology in Kima, Kenya, East Africa.


We support ministries that work with orphaned children, such as Siempre Para los Ninos in Tijuana and Children of Promise, a worldwide program that feeds, clothes, and educates children.


We support a radio ministry that spreads the Word of God around the world, CBH (Christians Broadcasting Hope).


We support young people who have decided to spend time in mission work, through various agencies.